Chris Hare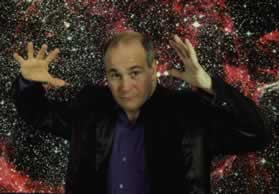 Mind Reader, Magician, Hypnotist and Memory Man


The CHRIS HARE HYPNOTIC SHOW - A great show to add sparkle to your event - A show that will be enjoyed by everyone on the night, and talked about favourably, long after the event.
People want to see Hilarious Hypnotic Antics, and even "sceptics" wish to witness such phenomena for themselves.
People will talk about the show long after the event, a lot of this being due to the members of the audience who participate as Hypnotic Subjects. People will reminisce about "The time I was hypnotised.......", "when my husband was hypnotised........", "that time my friend was under hypnosis, I'll never forget it.......,. "the funniest thing I've ever seen......."
Naturally, the hypnotic subjects are treated with the utmost courtesy and respect. Their health and safety is paramount at all times, in fact, a person's sense of well-being is greatly enhanced by the process of hypnosis.
The MEMORY MAN SHOW - Chris Hare will delight and amaze your guests with his mental agility and astound everybody with his unbelievable magic talent complemented by his quick wit, magic and repartee - a memorable time is guaranteed for all. He memorises a shuffled pack of cards in under a minute & recalls over 100 names and faces after only a brief introduction. His unique talent has taken him to Australia, Dubai, Canary Islands, France, Cyprus and Cardiff.
Chris Hare has an exceptional talent that will make your event unforgettable.
Experience this wonderful Hypnotic or Memory Man Sensation for yourself - contact us to book Chris Hare today!