VOGUE MADONNA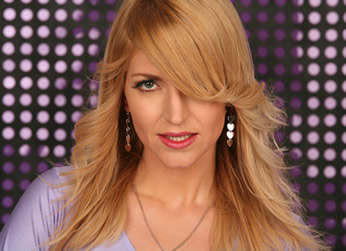 An amazing Tribute to Madonna
A top class tribute to the incredible Queen of Pop along with a talented team of musicians and dancers in the show Vogue Madonna. A fantastically accurate look-alike and sound-alike portrayal of Madonna.
Bringing us all the biggest hits from Madonna's phenomenal years of world domination; the voice, the moves and the image are all perfectly recreated with a performance so full of power, nostalgia and fun that it reminds us all why Madonna is the biggest selling female artist of all time.
With great sound-alike vocals, Vogue touches the heart of the 80s with Like A Virgin, Material Girl and Like A Prayer. She entices us to the dance floor with Vogue, gallops on into the noughties with Music, finally launching into more modern chart successes: Hung Up and Girl Gone Wild. This is Madonna - how she was and how she is.
From festivals, outdoor events and live music venues to working alongside artists such as Belinda Carlisle and Go West, to corporate events and private parties, Vogue has an excellent reputation for thrilling all audiences. Their client list includes industry giants such as Microsoft, Boots, Chanel, Givenchy and Versace.
The show can be performed with a solo Madonna or with dancers – with or without a band.
"Stunningly accurate... uncanny!" - Des Davies, Givenchy
"An exceptional artist… bringing life and passion to every lyric. An astonishing talent." David Perry, Toronto Luminato Festival
"Simply fantastic - all we wanted and more! She's the best entertainment we have had by far… a lovely person and an amazing act. Our girls had the night of their lives!" Lucy Brooks, Events Organiser, Zumba Charity Ball