Trixi Field & Friends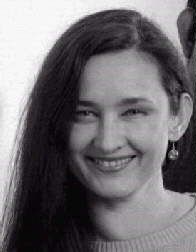 Sumptuous live jazz for all occasions

I'm Old Fashioned (trio) (4.93mb)

Agua de Beber (trio) (4.15mb)

Lush Life (duo) (3.52mb)

Trixi Field is a jazz vocalist and pianist who has been singing since a teenager and is trained in classical piano. She has worked with such musicians as Steve Waterman, Dave Cliff, Lee Gibson and Anita Wardell. She has studied jazz piano with Nick Weldon and jazz voice with Trudy Kerr, Anita Wardell and Anton Browne.
As a soloist (voice/piano), as part of a duo or trio (voice/piano & double bass) Trixi is particularly suited to intimate settings. Her style for this type of event is gentle and non-intrusive, providing an enjoyable and appropriate musical backdrop with a stylish presentation.
In general, Trixi & Friends perform jazz, Latin and blues standards, and ballads from the 30s through to the 70s. For weddings, she can provide a romantic or up-beat swing, Latin programme from the jazz repertoire and include some popular funk tunes (Stevie Wonder, Sade etc.,) and ballads (Rita Coolidge, Crystal Gayle etc.,) from the 70s and early 80s.
Trixi & Friends also can perform as a quartet, quintet or sextet depending on the client's needs. Whatever the size of the band, the musicians have a great deal of experience in playing a variety of venues for all kinds of occasions and offer a very rich and varied repertoire of swing, Latin, blues and ballads in addition to their own original material.
As well as singing a variety of jazz, blues and Latin standards, Trixi is also an accomplished songwriter; two of her songs having won certificates of honour in the prestigious John Lennon Songwriting Competition.
She wrote music for a DVD game for the DreamWorks "Shrek" DVD and her music has now also been included on the American edition of Newline Cinema's "Goldmember" and Stuart Little, Bare Naked Ladies, Girls Aloud CD (summer release), and the CD Roms Videohit I, Videohit II, and Movie-Karaoke American Pie (US only).
"….. very talented" - Norma Winston
"She focuses not just on developing memorable tunes, but also on crafting playful lyrics" - Nightcafe