Sunday Girl
Debbie Harry / Blondie Tribute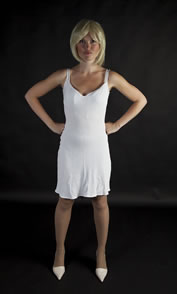 Debbie Harry is arguably one of the most iconic women of the '70s and '80s. To this day, she and her band "Blondie" are the only band to have number one singles spanning 30 years. Debbie holds the record for being the oldest woman to have a number 1 single, amongst other equally impressive achievements.
This tribute to Debbie Harry and Blondie includes their greatest hits such as The Tide is High, Atomic, Heart of Glass and many more. The show promises fun, passion, style and a great likeness to the stars of New Wave.
Why not see for yourself by booking Sunday Girl for your event?
Sunday Girl provides a tailored show to suit any occasion. Depending on the size of your event, Sunday Girl can perform solo or with up to a 5-piece live band.
Sunday Girl offers either a 45 minute or 60 minute Blondie/Debbie Harry show.
If required, a party set may be performed afterwards.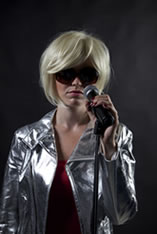 Don't stay hanging on the telephone - make your event atomic and book Sunday Girl now!