The Ultimate Tribute to Michael Jackson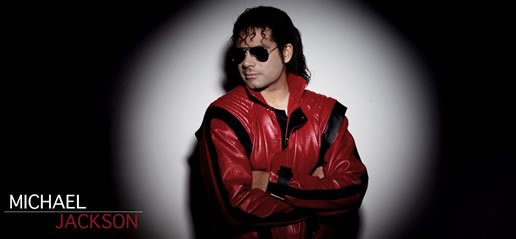 Enter the world of "Michael Jackson", and you will enter no other world
As seen on "Stars in Their Eyes", "The Ultimate Tribute to Michael Jackson" is a spectacular show of non-stop hits that pays homage to the world-class spectacle of Jackson's legendary live performances. Expect your favourite Jackson songs delivered by an exceptionally talented live performer with songs like: BILLIE JEAN - THRILLER - BLAME IT ON THE BOOGIE - BLACK OR WHITE and many more.
The Ultimate Tribute to Michael Jackson is an extraordinary show, which involves recreating the original JACKSON 5 with audience participation, continuous and explosive dancing, and costume changes throughout the show. The show celebrates the career of the world's greatest entertainer. Moonwaling his way around the world!
Identical to the Star in all respects, even Michael Jackson would have been amazed. The precise choreographed routine and the exact sound-alike, with LIVE vocals, will blow your mind.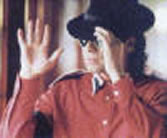 With over 20 successful years' experience, you will be guaranteed a fun- filled night to remember. Performing all over the world with or for the likes of Heather Small (M People), Jasper Carrot, Dina Carol, Sony Music, with an exclusive show at the NEC Birmingham.

Whether you are celebrating a Birthday, Anniversary or Special occasion, there is no better way to spend the night, than with "The Ultimate Michael Jackson Tribute".
Clients include: Sony Music Worldwide, London Palladium, NEC Birmingham, BRMB Radio, BBC Radio, City Bank - Luxembourg, Hoteture - Majorca, Granada Television, Stars in their Eyes, Never Mind the Buzzcocks.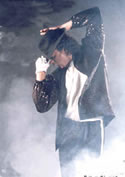 Shows are up to 90 minutes with full live singing, dancing and up to 4 costume changes. Two Dancers can be added for more impact and he can do a "mix 'n' mingle" with your guests beforehand if required.
'You gave us a brilliant show, very professional and a superb voice, I will most certainly book you again for next year and I will of course fully endorse your act, cabaret or festival, you are one hell of an act, thank you once again for appearing at Gosport and from the 5000 people that saw you thank you, I very much look forward to seeing you next year that's for sure.' Dave Smith, DLP Festival Management for the Gosport Waterfront Community Festival
'I've seen Anthony perform 5 times now and every time was utterly brilliant. So I was over the moon when he agreed to perform at my birthday party, all my family and friends thought he was fantastic and he made the evening extra special for me. As a life long Michael Jackson fan, Anthony's show proves that the music will live forever...' Laura Wilson
Songs in his repertoire:
ABC
Beat It
Smooth Criminal
Wanna Be Startin' Something
Another Part of Me
She's Out of My Life
Jackson 5 Medley
Blame it on the Boogie
Billie Jean
Rock with You
Shake Your Body
Heal the World
Thriller
Black or White
Man in the Mirror
plus many more!
If you would like an alternative Michael Jackson tribute who dances and lip syncs to Michael's original concert recording, please click this link: Michael Jackson Experience