HONKY TONK ANGELS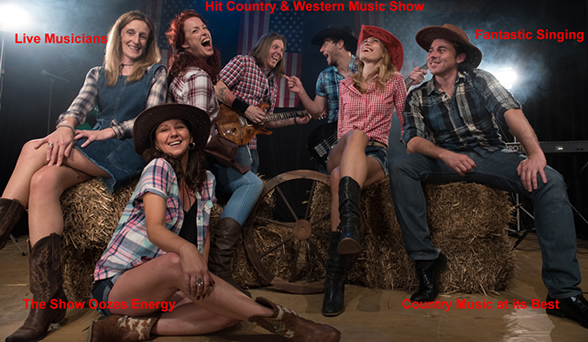 Repertoire

Gallery

Need You Now MP3

Honky Tonk Angels Demo MP3

Honky Tonk Angels Demo Video
Honky Tonk Angels celebrates Country and Western Music at its best. The live, full band options are:
- 6-piece live band, with lead vocals, backing vocals/dancer, guitar, bass guitar, keys, and drum.
- 7-piece live band (as 6 plus fiddle).
- 8-piece live band (as 7 plus extra singer/dancer).
They perform hits by the likes of Dolly Parton, Patsy Cline, Tammy Wynette and Johnny Cash, all the way through the decades to modern stars, such as Hank Williams Jnr, Carrie Underwood, Faith Hill and, of course, the iconic Shania Twain. All band options are totally live.
For the budget conscious among you or if there are space issues a the venue, the sets can also be performed as a solo (lead vocals with backing tracks), duo (2 singers/dancers with tracks), trio (duo plus fiddle), or 4-piece (trio plus live guitar).
Honky Tonk Angels fill their show with energy, humour and fantastic musicianship, complete with line-dancing!
Prepare to be taken on a musical journey of story-telling through song, with emotional and heart-felt performances, powerful singing, laugh-out-loud moments and a whole lot of thigh-slapping and yeehaw-ing! Plus, some line dancing and/or barn dance calling for the more energetic audience members out there!
Honky Tonk Angels will have you line dancing up the aisles, wearing a Stetson, and singing along to Dolly before the night is over.

Honky Tonk Angels sure provide one country night y'all will never forget!