GLEN COOPER - SOLO VOCALIST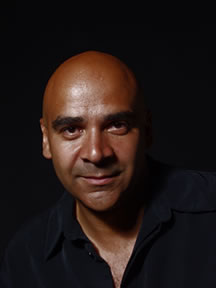 With over 30 years' experience in the music sector, Glen offers live music for all types of entertainment functions from Corporate Events to Private Parties & Clubs.
His professional vocal career started in 1978 when he was offered an audition after being noticed singing at a function. Since then he has worked with several leading artists and named bands as well as his own bands.

Glen offers a live Solo Music Entertainment act using high quality backing tracks to venues across the UK.
Whether it is an intimate private function or a Dinner Dance event, he can provide a quality of sound that can match any full band. His music repertoire consists of Easy Listening, Jazz Swing, Ballads, 50s, 60s,70s, 80s & Classic 70s dance tracks.

Glen has a superb vocal range, which together with the quality of his professionally recorded backing, allows him to present an unrivalled selection of songs from his extensive repertoire. Whether it is a high profile company function, a fund raising event, or a more intimate private celebration, he can offer a set to suit your needs.

Let There Be Love

Kissing in the Back Row

My Girl

"Just wanted to thank you for a great night's entertainment here at the BBC Club Elstree. We look forward to hearing you sing for us again soon."
Lynne Holmes, Club Manager
"Thank you for putting on a good show at the Cameo Hotel Copdock for the St Ovin Masonic Ladies Festival... the feedback we have had has been overwheliming, the two sets that you performed were spot on, which satisfied the needs from the oldest lady at 79 to the yougest at 34."
Chris & Sue
"On behalf of everyone who attended the Panther Car Club Dinner Dance... may I say a special well earned "thank you". You were amazing. Your professionalism shone through and you won everyone over with the feeling and emotion you put into every song you sang. The whole evening went so well... The music was spot on for the age group... and kept everyone entertained throughout the evening and still wanting more when the clock struck 01.00am."
Val Bridges, Chairman, Panther Car Club
Bring some cool sophistication to your next event with Glen Cooper.