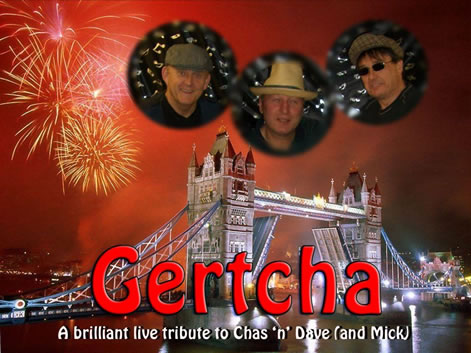 "Gertcha" are a fully live Tribute to Chas and Dave - two of them even have the same names! They dress like them in the braces and the flat caps.
The trio really sound the part, with John on the old ivory's, Dave on the Bass and Mick on the skins - a great party time is there for all.
As well as all the Chas and Dave favourites and album tracks of the great trio, GERTCHA also perform a number of good ol' Cockney hits too!


Rabbit

Sideboard Song

Down to Margate

London Girls
If it is a special occasion the boys will learn any song feasible.

CDs can be played during breaks.
Full lighting and up to 5K PA system can be provided along with backdrops.