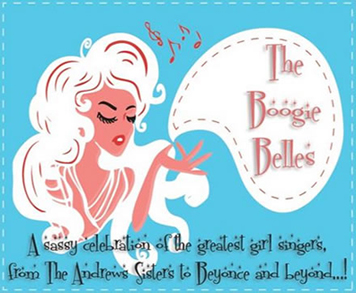 Combine three sexy girls, slick choreography and a perfect three part harmony and you get the tantalising tribute to the greatest girl singers, from The Andrews Sisters to Beyonce, that is
The Boogie Belles!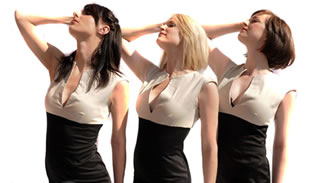 Candyman

Can't Get You Outta My Head

Don't Sit Under the Apple Tree
Ladies and Gentlemen please welcome the doyennes of dance, the heroines of harmony, the delicious Boogie Belles!

This glamorous, fully scripted, West End quality show perfectly pays tribute to the musical styles of the 1940s'/50s and '60s, bringing them right up to date with a special twist that only the Belles can create. The Boogie Belles are the perfect blend of slick choreography, a touch of comedy and delightful close 3 part harmony ensuring that this tribute has a little something for everyone.

A firm favourite with the corporate and cruise market, this show fits any area of any event, from sparkling background music with a difference as the guests arrive, to the show-stopping feature act as an after dinner cabaret.

The performers have been chosen from the best the West End has to offer. With beautiful girls, bewitching costumes and oodles of audience participation who could possibly resist the beguiling Boogie Belles?!
The girls perform as either:
3 performers with tracks
3 performers with a 4 piece band
3 performers with a 7 piece band
3 performers with a 9 piece band
The Boogie Belles also appear as backing vocalists for The Dean Martin Experience.